Sorry if I missed something, but I did not find any related topic on the forum.
Is it technically possible to add custom menu item to filtering menu of column header?
I understand this is absolutely new feature, but I just started using your app after I found it solves the problem with showing these details headings in every view, so I can filter files by tags anytime I need it. But I found it's not very useful because explorer use only boolean OR for filtering, what is not the best way for filtering using tags - it would be much better if filter could support additional boolean AND operator. So the question: is it possible to add custom menu item with checkbox - [x] All (or Any, it doesn't matter)? I know explorer shows even advanced calendar control, so it definetly have some kind of API for working with drop down menus and file filtering, I only don't know are these tools are opened to developers.
I'm a programmer, but I have no experience programming windows explorer, therefor I ask you guys
Windows Vista with header/footer and separator menu items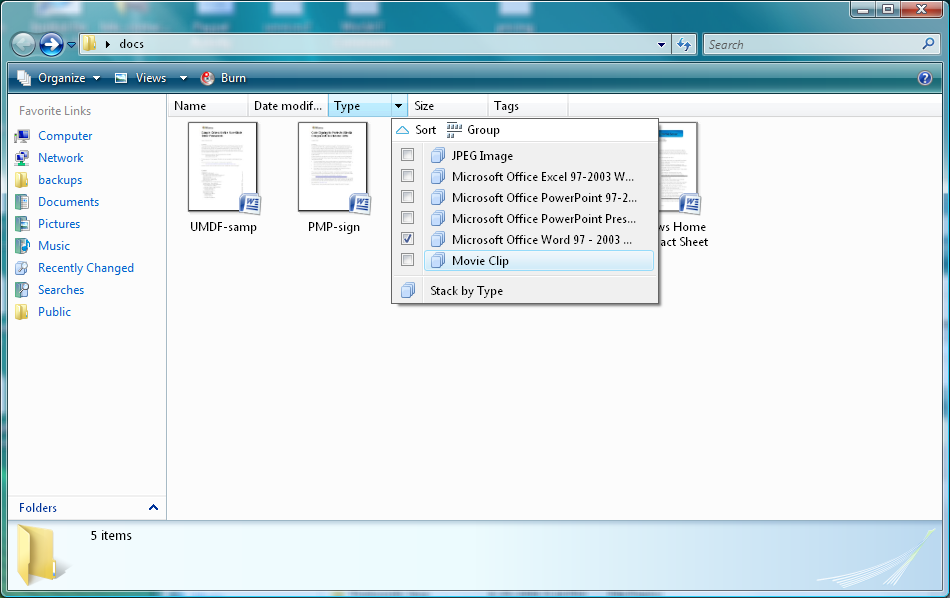 Filtering by date using Calendar control.