Microsoft removed easy shadow copy access from Windows 8+ by eliminating the Previous Versions panel from within Explorer "Properties"...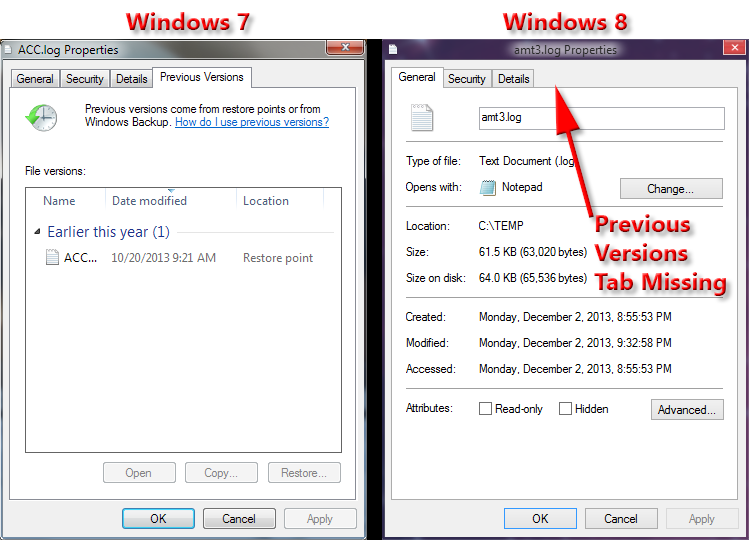 This facility provided access to Restore Points AND also to System Image backups - meaning that if you're doing shadow copy-integrated backups, not only can you do a bare metal restoral but you can actually get individual files back from your backups.
However, after a bit of digging, there is some indication that
the software to support the properties sheet is still attached to the File Explorer "Properties" panel.
One might even hope that it's just hidden by a registry key (or lack of same). This is a great feature I'm sure the serious engineers at Microsoft wouldn't want to be deleting from their systems, no matter how much their bosses direct them to do stupid things for the masses!
Note this Shell Extensions Viewer output from Windows 8.1: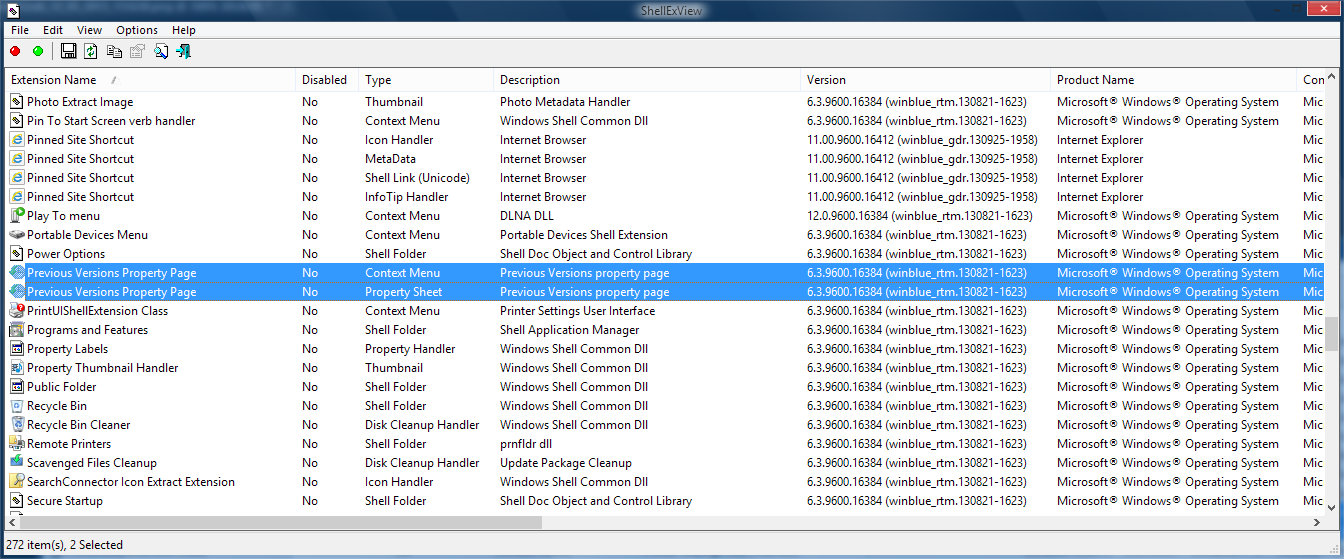 The twext.dll is still provided by Microsoft, though it is just a bit smaller than the one in Windows 7.
Code:
C:\Windows\System32>dir twext.dll
Volume in drive C is C - NoelC4 SSD
Volume Serial Number is 00ED-C11E

Directory of C:\Windows\System32

08/22/2013 05:51 AM 141,824 twext.dll
1 File(s) 141,824 bytes
0 Dir(s) 760,226,811,904 bytes free

There are several tools (ShadowExplorer, which is buggy, Z-VSSCopy and a few others that are very clunky) that actually can access the shadow copy / backed-up files in question, though until they actually improve their software these tools are not something I'd want to rely upon. Don't get me wrong, I'm a great fan of 3rd party software, but it has to be done well.
Ivo, since you know a great deal about how Explorer works now, can you suggest any ideas for bringing the Previous Versions panel back?
-Noel