Ivo wrote:
It should work already. Give me a screenshot of the menu and tell me which key you are pressing.
Here's a screenshot: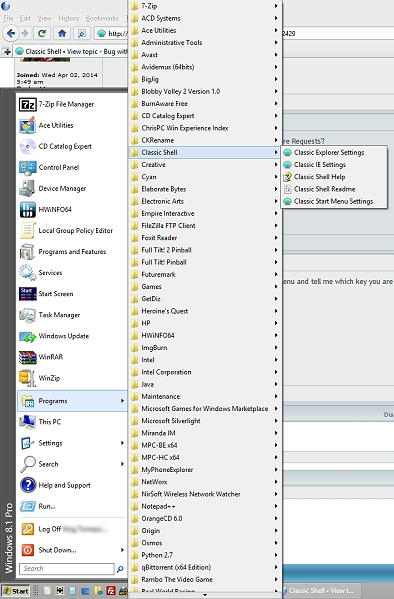 As you can see, I've got the 'Classic Shell' sub-folder selected under 'Programs'.
Now, say I was to hit "G" on my keyboard..
This should instantly move my selection to the 'Games' sub-folder, since that is the first sub-folder with a name starting with the letter G, right?
Well, nothing happens, no matter which letter I press on my keyboard!
The only way I can get it to work properly is if I move into the 'Programs' folder by the use of the arrow keys on my keyboard.
If I go there by the use of my mouse, it won't work (except on a few rare occasions).